WEDDINGS
DJ & MUSICIAN Pete Goslow
A unique, caring and professional experience, taken to the next level for every couple!  As a professional DJ/emcee, classically trained guitarist and singer with over 1000 weddings to my credit, you are hiring one of the best and most experienced in Southern CA.  Besides all the experience and confidence, the main reason I am so good at what I do is simple, I love my job passionately!  I enjoy making people happy through music on one of the happiest days of their lives.  Whether I'm performing my guitar during a bride's processional down the aisle, or keeping the dance floor packed while DJing, it's a thrill. 
Not that hiring a DJ company is a bad thing (there are some good ones), the individual attention, detail and experience I'm offering just simply can't be beat.  I invite you to dig deeper into my website and learn more about those details.
I invite you to visit my VENDOR REFERRAL PAGE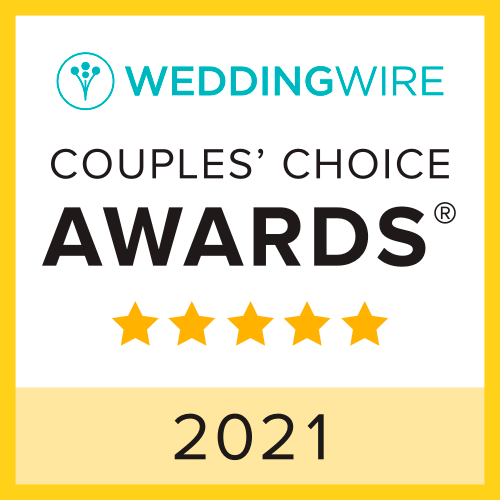 DETAILS
During the planning stages of your wedding, I will always be available to you as your planner and guide, helping you chose your music and create a custom timeline.  I handle timeline details with great care as they are a critical step toward a successful wedding day (details from ceremony program music and staging, cocktail hour repertoire, grand entrances, special dances, toasting...and the list goes on).  I also provide you with an online login planning area at my website where you can create DJ playlist and customize all of your music - no detail is overlooked. 
As a professional DJ, guitarist, singer and emcee, I provide you with a unique combination which may be utilized in anyway imaginable.  Adding live music during your ceremony and cocktail hour (even during dinner if you chose) adds elegance and class to your special day which no DJ can reproduce!  There is no right or wrong way to mix up live music and DJ'd music.  You may even have me DJ your ceremony if you wish or certain songs. The point is, you have lots of options with me! 
When you consider the vast age differences and generation gaps among your guests (grandparents, parents, siblings, friends and children) a variety of music usually lends itself well. 
Here is a creative example of how you could utilize me (programming your music is a personal decision and there are limitless combinations): 
Pre-Seating: ambient live instrumental classical guitar performed 30 minutes prior to the ceremony commencement. 
Ceremony: a special selection for the seating of the grandparents and parents. Classical prelude and processional for the bridal party and bride.  A beautiful instrumental selection during the candle lighting ceremony.  After the exchange of vows and pronouncement, I sang a special song the couple had me learn for them.  Ending with a recessional instrumental song as they walked down the isle as husband and wife. 
Cocktail Hour: directly following the ceremony, I moved locations to the cocktail hour where I sang upbeat cover songs providing a nice background ambiance. 
Dinner / Reception:  began DJing with high energy grand entrances, once the bride and groom were introduced and on the floor, I performed their first dance for them live followed by DJ background music as we moved into dinner.  After toasting and dinner was complete, I DJ'd for the next four hours as everyone danced feverishly into the night celebrating!
EQUIPMENT & LIGHTING
Perfect Sound: 
A typical wedding consists of three different locations; ceremony, cocktail hour and dinner/reception. You will be provide with a sound system for each location (each system will be setup and ready to go before your ceremony pre-seating music starts so that I may transition to each location smoothly). 
*** I travel with backup speakers for every location I will be performing at. All of the speakers are self-powered. Besides holding the lowest amp failure rate in the industry, self-powered speakers sound and perform better. 
*** I also travel with backup digital audio player. If my main delivery system were to fail (Macbook Pro), the digital audio player would serve as the perfect emergency backup! 
Reception (Cocktail Hour) Locations: 
Main Speakers: QSC K12's / Backup Speakers: JBL EON15 G2's / Subwoofer: QSC KSub / Mixing Consoles: Mackie1604-VLZ3, 1402-VLZ3, 1202-VLZ3 /  Wireless Microphone Systems for TOASTING: Shure SLX4 Wireless Microphone System / DJ Music Delivery Notebook: MacBook Pro 2017 / DJ Controller: Dennon DN-MC6000 / DJ Delivery Software: Virtual DJ / Dance Floor Lighting: 4 Chauvet Tri-LED Wash Lighting System 
Ceremony Location: 
If you chose, for an additional fee I can provide you with a State of the Art Sound System Package for your ceremony: from the microphone for the bride, groom, officiator, special readings by family members or close friends, to the music that is being played (featured equipment: QSC K12 Speakers, Mackie 1604-VLZ Pro Mixer, Shure SLX4 Wireless Microphone System 
We have all been to weddings where we could not hear what was being said, annoying feedback occurred during the vows and/or the sound was just too loud. Often times wedding planners overlook how important professional sound can be during the ceremony - not too loud (nothing tacky or obnoxious), a natural, stereo sound presence so elderly guests in the back can hear and enjoy all that is spoken during the ceremony. 
Many locations offer sound systems in their package. Be aware! Ask and make sure a trained sound engineer will be monitoring the sound system during the ceremony - the entire time! Most places (even many Five Star Hotels) carelessly set a microphone and speaker out, leaving it unattended during the entire ceremony…if the wind picks up, or there happens to be technical audio problems, no one is there to help. Professional live sound setup and engineering skills require years of study and hands on experience. 
Besides hundreds of weddings, I have engineered and provided live sound for presidential speeches, as well as live concerts for major label classical and pop artists.