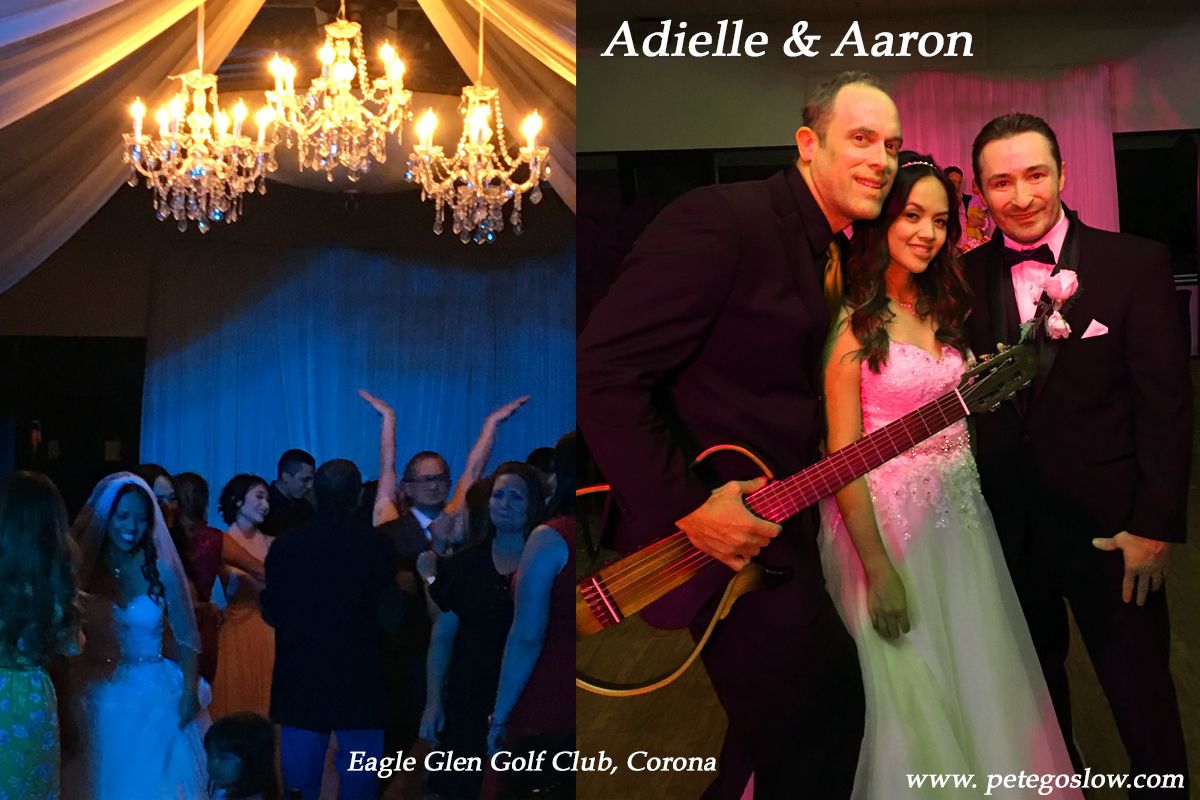 Congratulations Adielle & Aaron!!! 
Enjoyed working with coordinator Diana https://www.facebook.com/knotsandbelles/ she made it such a fun and smooth night!
John at http://johnwphotography.com https://www.facebook.com/johnwphotography is an amazing photographer and he also dropped an awesome Photo Booth - super talented and very nice guy.
The guys over at http://vierphotoandvideo.com/#!/Home https://www.facebook.com/vierphotoandvideo/ did a great job shooting video and were a pleasure to work with.
We enjoyed being on property at Eagle Glen (facebook) as catering manager Raul took good care of us (captain Kevin ran the room like a pro - such a fun night).
Special thank you to my invaluable assistant Jeremy!